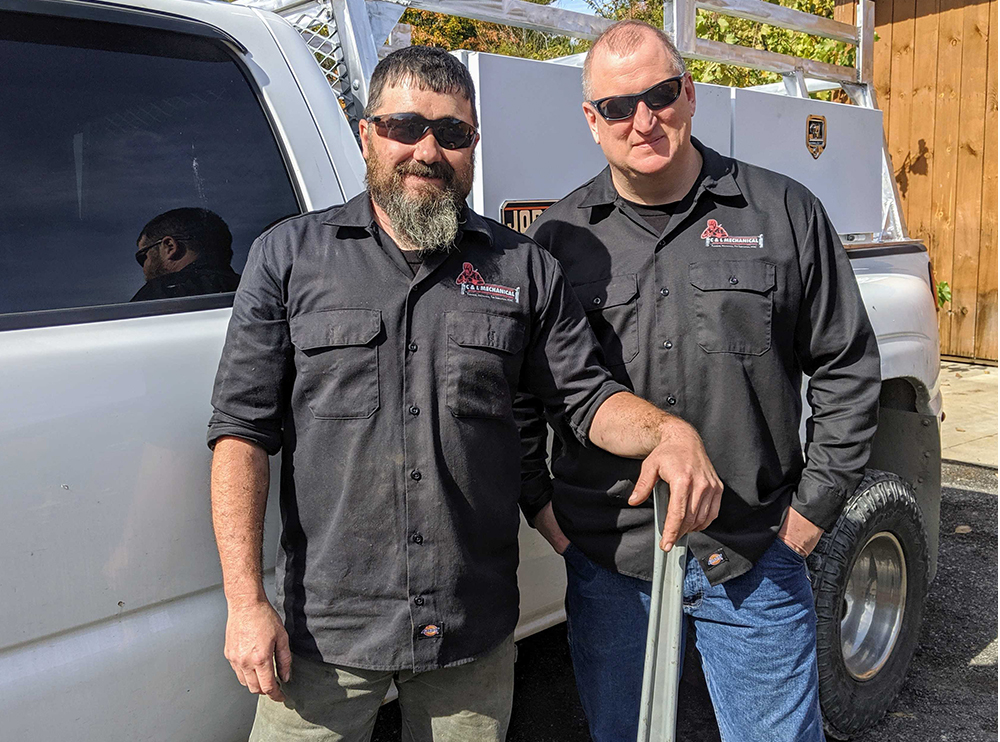 06 Feb

C&L Mechanical Provides Services For Industrial, Commercial, Residential Clients

By Rachel Phillips

After throwing the idea around for several years, two local union officers decided to try their hand at running their own plumbing business.

C&L Mechanical Corp. is a veteran-owned business that specializes in the piping industry from residential plumbing and HVAC systems, to industrial and commercial piping system installations. Nelson Charron and Dan Levo, who have a combined 40 years of experience between them, launched their business in September.

Based in Moreau, the business services Northeastern New York, from Albany to the Canadian border. Services include plumbing system installations and repairs, backflow prevention, residential and industrial steam and hydronic heating system installation and repairs, fabrication as well as weld inspections. The company is also signatory with Plumbers and Steamfitters Local 773 in Glens Falls to provide manpower when needed.

Charron said the personal approach he and Levo take for each project makes their business stand out among their customers.

"Every client we have, is visited by both owners, and both have input on the project from start to finish," said Charron. "We will both follow up after project completion for a debriefing, to see if the customer is happy and how things are working. Most importantly, we shake hands, and thank each customer personally."

"What has been enjoyable for us is to show our clients how their systems work, and what might make them run more efficiently, or how we could help eliminate ongoing problems they may have with their plumbing, heating or process piping systems. When you get the customer involved, and share ideas with them, it tends to make them want to hire you back when the need arises. Building that trust relationship is important, and fulfilling, as a contractor."

Charron says business has been good and they have been getting requests for a variety of different types of jobs. They hope to add more employees next year, aiming to have 6-8 steady plumbers and mechanics by the one-year anniversary.

They also aspire to add a service division for both residential and commercial, focusing on troubleshooting and diagnostics, which they feel will compliment their construction and installation crew.

For more information about C&L Mechanical Corp., call (518) 531-8998.